Lamb's Markets and Bales Marketplace
Recipes
https://www.balesmarketplace.com/Recipes/Detail/7834/Root_Beer_Float_(aka_Black_Cow)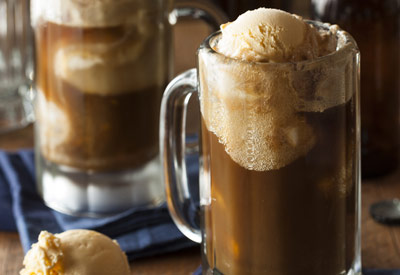 Root Beer Float (aka Black Cow)
Yield: Varies
Preparation Time: 5 min
Vanilla ice cream

Root Beer
Directions:
Add two scoops of vanilla ice cream to a tall glass. Pour root beer slowly over the ice cream. Allow the foam to settle before adding more root beer. Serve with a spoon and straw.
Please note that some ingredients and brands may not be available in every store.
Lamb's Markets and Bales Marketplace
Recipes
https://www.balesmarketplace.com/Recipes/Detail/7834/Root_Beer_Float_(aka_Black_Cow)
.